Group Tour Reservations
For Guests on Group Tours
Relax Over Lunch in a Faithfully Renovated Farmhouse
Traditional Japanese homes are built to maximize views of the carefully tended gardens which surround them, and to let in natural light to illuminate the interior.
Hotarutei is no exception in this matter. Here, you can experience lunch in an old farmhouse, accompanied by the lush natural scenery right outside the windows and the soft light filtering through the traditional paper screens.
On your table, you'll find an array of dishes crafted from the freshest seasonal ingredients of Shinshu. From rice nurtured by the bountiful waters and pure air, to morning-picked vegetables and cherished local cuisine, our meals celebrate the deliciousness of each season. The aged materials which compose the farmhouse itself will only add to your enjoyement, taking you away from the harsh light and uninspired interior design which mar many an eatery. Relax and let time pass slowly as you savor a traditional Shinshu lunch experience.
For those with dietary restrictions, whether vegetarian, vegan, gluten-free, allergies, or any other, please don't hesitate to reach out (kindly make your requests at least three days prior to your arrival).
If you wish to inquire about group tours, please do so through our contact form. We welcome all inquiries.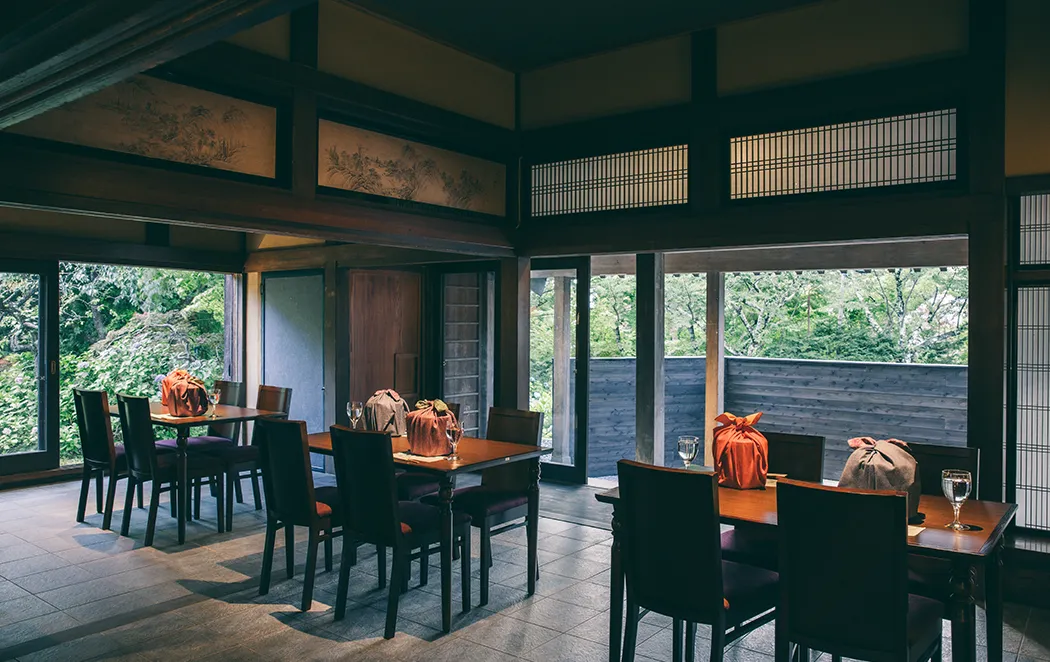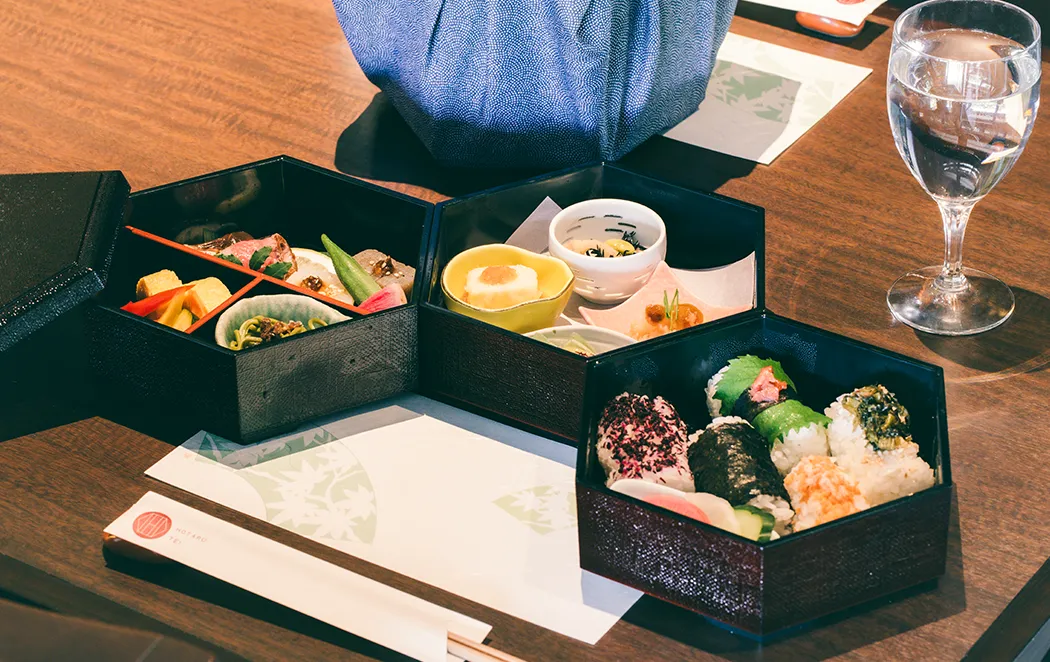 Hotarutei lunch

3,850yen(inc. tax)

Special lunch

5,500yen〜(inc. tax)
*Drinks can be ordered seperately